Personal data being processed
Harvey Blom can process personal data about you because you use the services of Harvey Blom, and/or because you provide it to Harvey Blom yourself when filling in a contact form on the website. Harvey Blom may process the following personal data:
Your first and last name
Your address
Your phone number
Your email address
Your IP address
Your behavior on this website
Why Harvey Blom needs Data
Harvey Blom processes your personal data to be able to contact you by telephone if you request it, and/or to be able to contact you in writing (by email and/or by post) if you cannot be reached by telephone. In addition Harvey Blom may use your personal data in the context of performing an assignment agreement concluded with you, usually consisting of legal services.
How long Harvey Blom keeps data
Harvey Blom does not store your personal data longer than strictly necessary to realize the purposes for which your data is collected. Your data will not be kept for longer than one year if no agreement is concluded with you.
Share with others
Harvey Blom only provides your personal data to third parties if this is necessary for the execution of an agreement with you, or to comply with a legal obligation.
Mapping website visits
General visitor data is kept on the Harvey Blom website, including the IP address of your computer and the time of retrieval and data that your browser sends. This data is used for analyzes of visit and click behavior on the website. Harvey Blom uses this information to improve the functioning of the website. This data is anonymized as much as possible and is not provided to third parties.
Google Analytics
Harvey Blom uses Google Analytics to track how users use the website and how effective the Adwords advertisements of … on Google search result pages are. The information thus obtained, including the address of your computer (IP address), will be transferred to and stored by Google on servers in the United States. Read Google's privacy policy for more information. You will also find the privacy policy of Google Analytics here. Google uses this information to keep track of how our website is used, to provide reports about the Website to Harvey Blom and to provide its advertisers with information about the effectiveness of their campaigns. Google may provide this information to third parties if Google is legally obliged to do so, or insofar as these third parties process the information on behalf of Google. Harvey Blom has no influence on this. Harvey Blom has not given Google permission to use Analytics information obtained through Harvey Blom for other Google services.
View, modify or delete data
You have the right to view, correct or delete your personal data. You can send a request for access, correction or deletion to Harvey Blom. Harvey Blom will respond to your request as soon as possible, but within four weeks.
To secure
Harvey Blom takes the protection of your data seriously and takes appropriate measures to prevent misuse, loss, unauthorized access, unwanted disclosure and unauthorized modification. The Harvey Blom website uses a reliable SSL Certificate to ensure that your personal data does not fall into the wrong hands. If you have the impression that your data is not properly secured or there are indications of misuse, or if you would like more information about the security of personal data collected by Harvey Blom, please contact Harvey Blom
Need help? Take the first step.
To determine if we can provide value to your company we recommend scheduling a 15-minute introductory meeting free of charge.
What partners & clients say
about our Harvey Blom

Over the years, Harvey has provided consultancy services and worked alongside numerous companies across diverse industries.
Daud G Bwefar
3x3 UNites
Harvey is a great warm and enthusiastic person with good contacts and marketing skills that he also uses to help me grow, and my network. Currently I'm a Basketball Coach in China and Harvey connected me to head coach the "Steph Curry, Under Armour Asia Camp" in Chengdu. This opened new opportunities and doors for me, I'm looking forward to work together with Harvey and to grow and expand our knowledge and network in this renewed collaboration.
Ronald Cass
NBA Skill Trainer
The result was me being able to provide for my family, get my brand heard around the world and grow the game of basketball on a global level as a skill trainer. I love his professionalism and dedication making sure that time and even his vacations are on hold if a problem arises. You can rest easy knowing that Harvey is on your side to take care of all matters and support you. I had a great experience working with Harvey and would definitely recommend him to anyone looking for representation and looking to grow the game of basketball around the world.
Ronald Cass
NBA Skill Trainer
For almost two years, Harvey has served as my mentor and coach in the blockchain ...
Read More
Daniel Diaz
Meta Gold Miners Club
For almost two years, Harvey has served as my mentor and coach in the blockchain and cryptocurrency industry. He has generously taken me under his wing, providing guidance and coaching on high-level business negotiations while helping me advance my professional career in the field. Harvey has dedicated countless hours to support me in various roles: as an advisor, coach, business partner, and friend. Without his guidance and mentorship, I would not have reached the level of success I currently enjoy in the industry. I am grateful for Harvey's kind-hearted nature and his ability to recognize talent in individuals, even when they are unaware of it themselves. I deeply appreciate everything he has taught me and the invaluable assistance he has provided to me, my business partner, and our company.
Daniel Diaz
Meta Gold Miners Club
Arden Styles
Cegen
Cha
Marketing Circle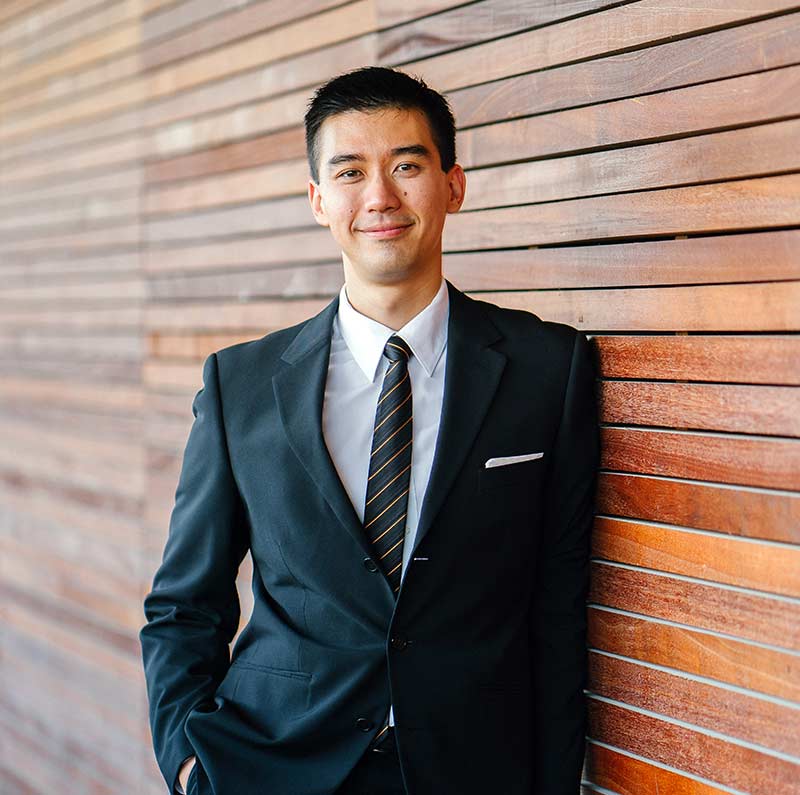 One admirable quality of Harvey is his commitment to providing value to others. He exemplifies ...
Read More
Rutney Sluis
Sluis NLP
One admirable quality of Harvey is his commitment to providing value to others. He exemplifies integrity and dedication, continuously striving to improve himself. We are extremely pleased with his leadership and guidance in developing the new website for the Sluis NLP Institute. I genuinely wish everyone could have an employer, business partner, or friend like Harvey Blom.